About J. Scott Killough
---
J. Scott Killough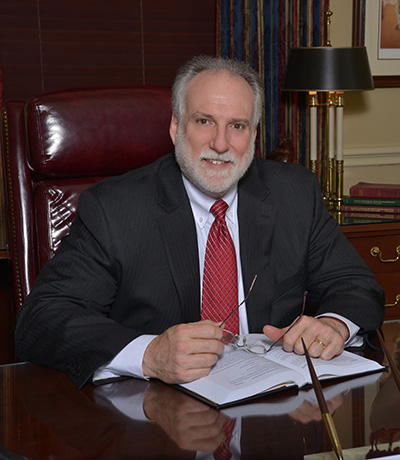 J. Scott Killough has been in the practice of law for over 28 years and has practiced in Tyler for approximately 25 of those years. He is Board Certified in Estate Planning and Probate Law by the Texas Board of Legal Specialization, is a Credentialed Mediator and is a Certified Public Accountant.
Scott entered the workforce in 1980, joining the Tax Department of Arthur Anderson and Company in their Dallas office. During his years in accounting, Scott gained experience in a broad range of tax areas, including corporate and individual income tax, estate and gift tax, non-profit organizations, real estate, and oil and gas. Deciding to pursue law, Scott moved to Lubbock, Texas, to attend law school at Texas Tech University, where he received his Doctorate of Juris Prudence degree in 1985. During that time, Scott completed the requirements necessary to practice accounting as a Certified Public Accountant.
Settling in Lubbock, Scott began his legal career that year as an associate with Carr, Evans, Fouts & Hunt, a well-known, medium-sized local law firm. During his tenure there, Scott gained experience in probate and tax matters, as well as a wide variety of commercial, construction, and family law litigation cases. Seeking an opportunity to move to East Texas, Scott moved to Tyler in 1989 and took a position with Pye, Dobbs, Johnson & Berry, where he supported each of the partners in these same areas of law.
Launching his solo practice in 1990, Scott began specializing in estate planning and probate, becoming Board Certified in Estate Planning and Probate Law in 1993. Scott continues to practice in the areas of Estate Planning, including the use and preparation of Wills, Trusts, Durable Powers of Attorney and Medical Powers of Attorney; Probate and administration of Decedents' Estates; Trust creation and administration; Business Transactions, including organization, business purchases, sales and a broad range of contracts; Guardianship administration, including contested Guardianships; Litigation involving estates, trusts, and guardianships; Tax Planning; and Real Estate transactions. In 2009, Scott augmented his practice by becoming a credentialed mediator for these types of disputes.
Scott's education, in addition to his law degree, includes a Bachelor of Science in Business Administration in Accounting from Drake University, where he graduated in 1979, and a Master of Business Administration degree from Southern Methodist University, where he graduated in 1980.
Admitted to Bar:
Texas, 1986
Courts of Practice:
U.S. District Court for the Northern, Eastern, and Western Districts of Texas
U.S. Court of Appeals, Fifth Circuit
U.S. Tax Court
Certifications:
Board Certified in Estate Planning & Probate Law - 1993
by the Texas Board of Legal Specialization
Certified Public Accountant (CPA), Texas - 1986
Credentialed Mediator - 2009
Education:
Texas Tech University, Lubbock, Texas
J.D. - 1985
Southern Methodist University, Dallas, Texas
M.B.A. - 1980
Major - Accounting/Economics
Drake University, Des Moines, Iowa
B.S.B.A. - 1979
Major - Accounting
Professional Activities and Affiliations:
Real Estate, Probate and Trust Law Section, State Bar of Texas
Smith County Bar Association (Treasurer 2000-2002)
East Texas Estate Planning Council (President 1993-1994)
Professional Experience:
1990-Present
J. SCOTT KILLOUGH, P.C.;
Tyler, Texas; Attorney at Law
1989-1990
PYE, DOBBS & BERRY, P.C.;
Tyler, Texas; Attorney At Law
1985-1988
CARR, EVANS, FOUTS & HUNT;
Lubbock, Texas; Attorney at Law
1980-1982
ARTHUR ANDERSON & CO.;
Dallas, Texas; Staff Tax Accountant